Liberty House Restaurant
76 Audrey Zapp Dr Jersey City
A waterfront wedding venue with unrivaled panoramic New York City views of Manhattan
---
With its cathedral ceilings, wrap-around terrace and striking floor to ceiling windows, this event hall showcasing the world's most iconic skyline provides a truly unforgettable backdrop to your day.
---
MAKE A RESERVATION
---
HOST A CELEBRATION
---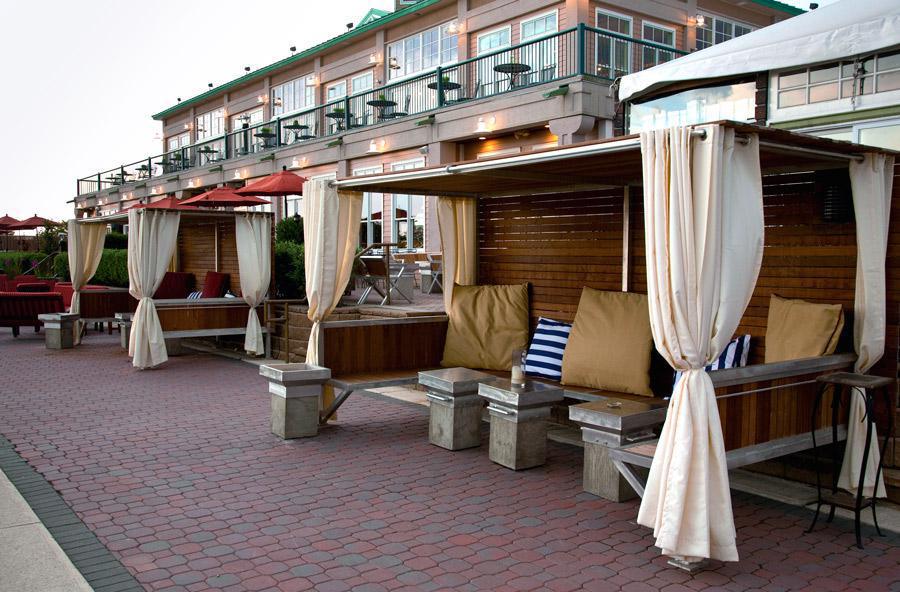 The Liberty House Restaurant, located on the waterfront of Jersey City, boasts a perfect, unobstructed view of the breathtaking New York City skyline. The full-service multi star restaurant, as well as the two large event spaces, faces the New York skyline for all guests to enjoy. Located adjacent to Liberty Landing Marina, the Liberty House Restaurant offers a menu of seasonal fare, fresh sushi and seafood, incredible steaks, chops and daily specials. The same quality of service is evident in the catering menus and is the reason Liberty House has been voted one of the best weddings venues in NJ year after year.
Outdoor dining is offered spring through fall to make it a perfect weeknight setting for reconnecting with friends and family. From live music in summer months to cocktails on the patio in front of the fire pits, Liberty House Restaurant has something for everyone. Liberty House Restaurant even offers marshmallows for roasting at the fire pits so you can practice making the perfect s'more.
Every month Liberty House Restaurant offers new dinner specials and exciting new dishes to tempt the palate. From the bestselling Bacon and Bourbon night to Liberty House's March Madness of Mac N Cheese month, where a new Mac N Cheese is offered every day. At Liberty House Restaurant there is something exciting happening each month. Combining the best views of NYC with the best wedding venue in NJ makes for an unforgettable wedding and event experience. Two completely separate event spaces and beautiful gardens face the famous skyline, making the Liberty House a top choice for engaged couples in the tri state area. We have the top event planners, our memory makers, who have extensive wedding experience and know how to make your event a huge success. Over the past years, couples have voted Liberty House one of the best wedding venues in NJ. Amazing cuisine, perfect NYC views and our memory makers are the perfect ingredients for your next event!