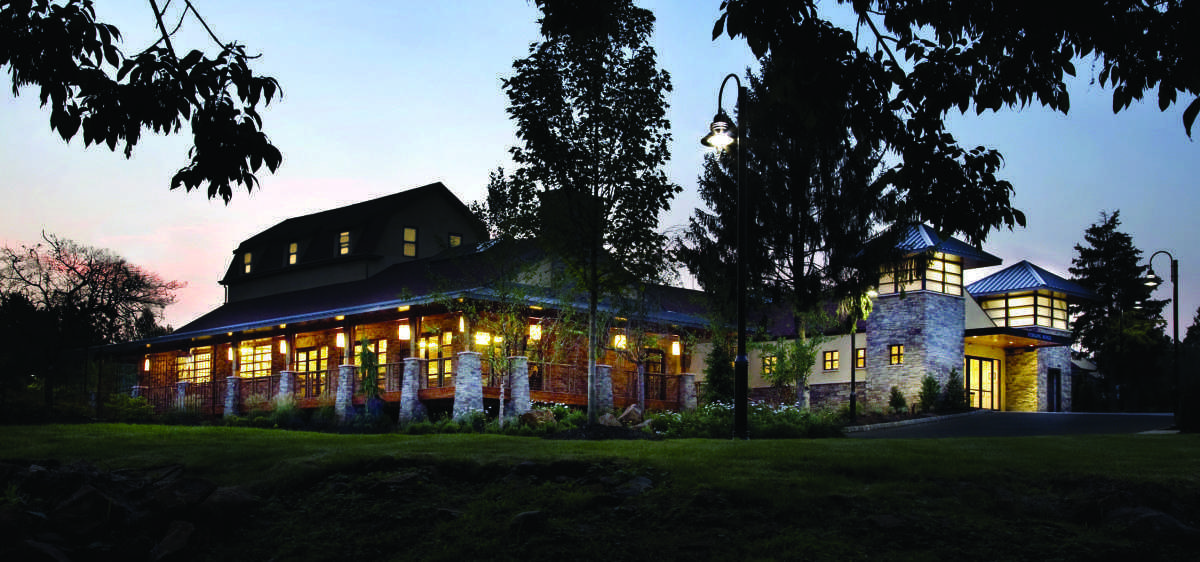 The Stone House at Stirling Ridge, nestled on 10 acres of meticulously lush gardens in the stunning countryside of the Watchung Mountains, is a rustic, sophisticated, and urban setting for dining or hosting your next wedding or private event. With two large event spaces and three private dining areas, the possibilities are endless. Executive Chef David Drake applied extravagances to fresh, local ingredients long before the phrase "farm-to-table" was coined. The Stone House menu changes seasonally and offers specials with ingredients that are sustainable and fresh, even from our very own garden, The Dancing Goat farm. Drake believes the best meals start with the freshest ingredients.
Award winning restauranteurs, goodwill ambassadors, and Chief Memorymakers; Jeanne and Frank Cretella, have been redefining hospitality for more than 2 decades with their iconic group, Landmark Hospitality. Featuring a portfolio of over 13, historical and architecturally unique restaurants and venues, they have created a company truly built on relationships. The Cretellas core values highlight, nurturing connections to the communities they serve, collaborating with their team and the ensuring lifelong memories for the guests that visit. Recently, Jeanne and Frank, have introduced their daughter Madeline into the fold, continuing the proud legacy of the family, and cementing the continuation of the female led hospitality company.
Philanthropically rich, Landmark Hospitality, recently founded two foundations in addition to its long running "H.U.G" (Help Us Give) program; "The Art of Hospitality: Path to Success" and "Hospitality Workers Alliance: Supporting Needs & Dreams", both designed to benefit food and beverage industry professionals. The Art of Hospitality will be headquartered in the revitalized downtown of Plainfield, NJ, and focuses on the local community. Its primary goal is to provide a comprehensive educational program to men and women looking to gain pertinent job skills to create a better life for both themselves and their families. Spearheaded by Chef David Felton; the facility houses over 30,000 sq ft of classrooms and learning kitchens. With training modules that include; cheese and bread making, support for starting a restaurant concept and developing a hydroponic farm. This ties in intimately to the Hospitality Workers Alliance, as valued hospitality workers and families are provided opportunities for scholarships, legal funds for immigration issues, potential investment partners for entrepreneurial startups, on-staff social worker to assist with special family issues and immediate access to an emergency fund.
Landmark Hospitality is not only a leader in the industry but a strong supporter of the communities they serve and the long-term health and well-being of each memorymaker.