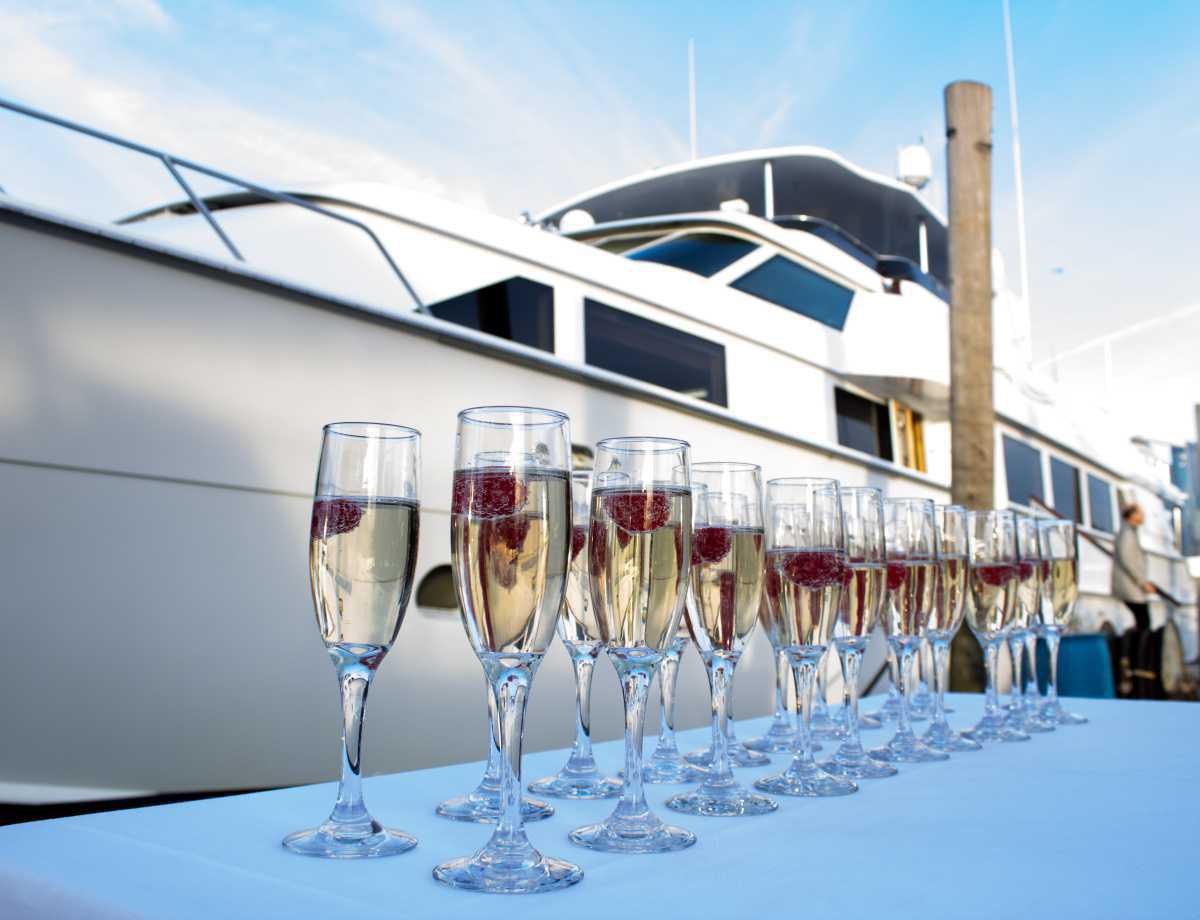 The 110′ custom motor yacht 'Memorymaker' was built by Hatteras, delivered to her owner in 1997. Twenty years later, in 2017 Landmark purchased the beautiful yacht that was in desperate need of restoration. Frank and Jeanne Cretella founders of Landmark Hospitality and Landmark Developers have a passion for hospitality and the great people who work in the industry. Their other passion is the restoration and repurposing of historic structures into great venues such as restaurant, event spaces and hotels. The memorymaker acquisition was another project of love to bring back to its original and updated glory this American modern iconic yacht.
Landmark Hospitality enjoys a reputation of providing their guests with memorable experiences and are highly regarded within their industry for their creative vision, impeccable cuisine, exquisite events, and corporate team building ability. Landmark specializes in the art of fine dining, weddings, social, corporate events, and catering both at our venues and with the help of our off-premise catering company. The culinary excellence of Landmark undoubtedly carries through to the 'Memorymaker' with your own onboard private chef.
Landmark rescued this American-made treasure, and this only supports our constant desire to bring new offerings for our guests to enjoy.
Crew for Each Charter:
Captain
Chief Stew
First Mate
Private Chef
Winter Charters run Nov. 1 – May 15 and include:
Bahama Islands
Exuma Islands
USVI and BVI Islands
Florida
Summer Charters run June 1 – Oct. 31 and include:
Block Island/Montauk/Hamptons
Montauk/Newport, RI
Nantucket/Martha's Vineyard
Hudson River Foliage Weekend