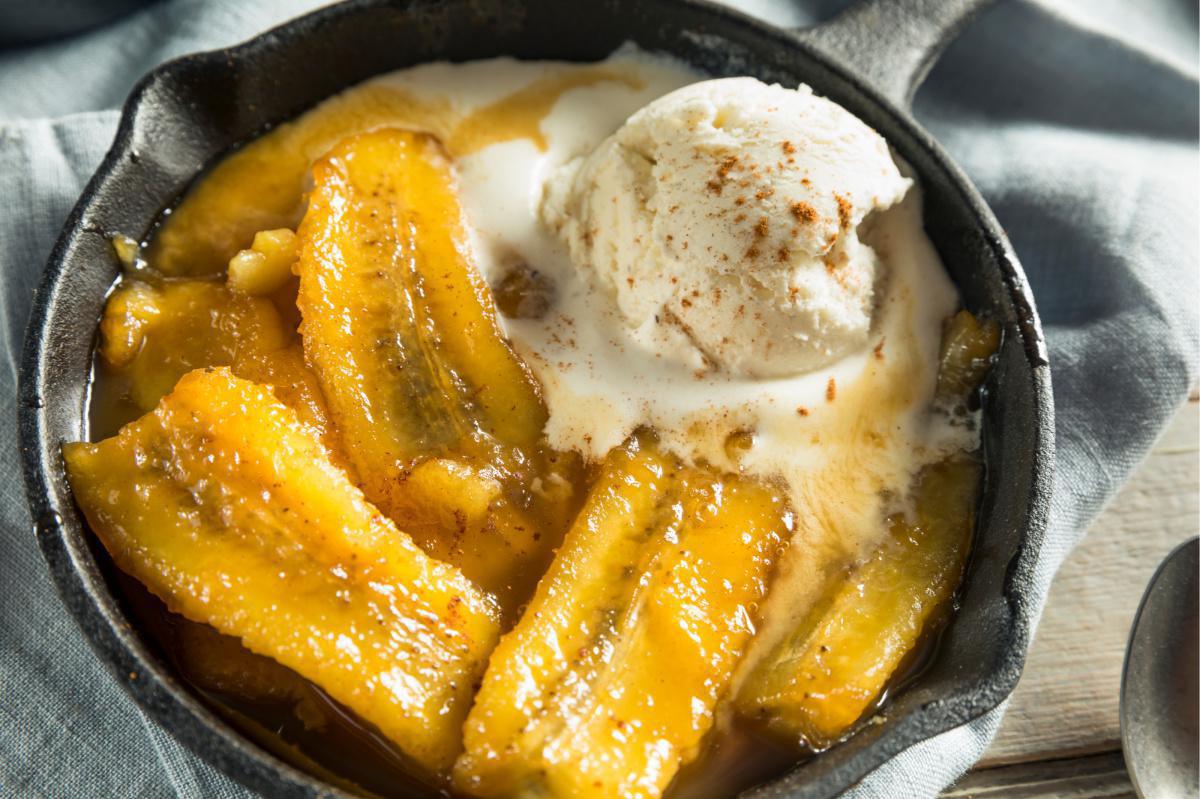 Easy to make and scrumptious to eat!
Ingredients:
3Tbsp unsalted butter
1/4 cup light brown sugar
2 ea banana sliced
1/2 cup dark rum
Directions:
In a non-stick pan melt butter and sugar. Add banana to caramel, then add rum and flame,
Finish with a few drops of lemon juice fresh squeezed to balance out the flavor and serve with some vanilla ice cream!
Enjoy!